Nice Ice Party – Easter Edition
Nice Ice Events is terug en had z'n timing niet beter kunnen kiezen! Met de zomerse temperaturen klinkt een Ice Party nog des te aanlokkelijker. Voeg hierbij de exclusieve sfeer die de Nice Ice Party altijd weer uitstraalt en je weet dat deze Paaseditie een klepper van formaat zal worden.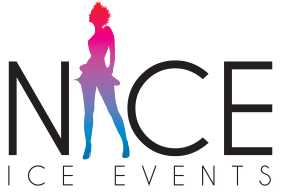 Locatie van deze Nice: Your exclusive Ice party is opnieuw de Culture Club te Gent. Naast deze superbe locatie wordt ook voor de muziekkeuze geen moeite gespaard. Deze 5de Nice Ice Party gaat namelijk internationaal met namen als Mc Angel (Hed Kandi, Pacha), Moonflower, Neon, Damien Yanoz, Destin, The Funktionists, en zoveel meer.
De Culture Club wordt aanstaande zondag opnieuw een ijstempel waar live carving shows en top dj's zorgen voor de ultieme feeststemming . Met keuze uit verschillende zalen, elk met een eigen scene (Commercieel, House and VIP) en allen gevuld met ijs en tal van ongeziene acts, kan je als bezoeker op elk moment kiezen voor de sfeer die best past bij jouw stemming van het moment. Kom dus vroeg want er is geen voorverkoop.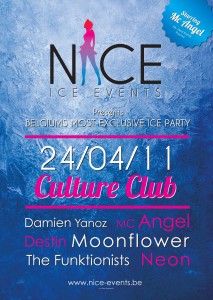 Voor info en jouw eigen Vip tafel kan je terecht op de Nice Ice Party-website.

WIN!! WIN!! WIN!! WIN!!
Wedstrijd voor gratis duo-ticket voor de Nice Ice Party van 24/04/2011 :
De hoeveelste Ice Party is het dit weekend?
Antwoord voor 23/04/2011 24u00 via info@trendyman.be.
---
---
---